XANH Launch
My name is Tracy and I'm one of the Producers of SunKissed Productions. It's been three years since we produced our first short narrative: XANH. It's been hard for me to publicly share anything about it since then.
Maybe it's because it was so heavy to produce a story about queer trauma. Maybe it's because there were various interpersonal conflicts on and off set that I feel ashamed about. Maybe it's because we have so much imposter syndrome about getting this type of film out into the world.
Regardless of the negative self-talk, a truth that I hold confidently to this day is: the making of XANH the movie was a transformational experience that centered queer and trans Asian Americans.
Here's the story of radical queer and Asian film-making through behind-the-scenes photography:
1

The Inception

The inception of the video actually started years before we embarked on the actual production. Our director Sal Tran wasn't ready to fully write the piece at that time, but when I left my job in 2016, everything started to come together. We didn't really know what the filmmaking process looked like but we started with a story arch, some storyboard sketching, and a look book.
2

Queer Women of Color Film Festival 2016

That year, I was screening a short nail salon film at the Queer Women of Color Film Festival. The moderator for the Q & A panel asked: what is your next big project? I shared with the audience: I'm going to produce a film about a trans Vietnamese person who has seamstress mother who polices their gender through clothing. Shortly after, Alexander L. Lee approached me and ask: I really like your project, can I be involved as your Assistant Director? This moment was pivotal because Alexander Lee became our biggest mentor throughout the whole production.
3

Crowdfunding

With my fundraising and organizing background, I wasn't scared to set a goal of $7,000 for our Kickstarter. We made a short video featuring the director's vision and in three-short weeks, a benefit party, and some major love and support...we raised over $15,000 grassroots dollars!!! From this process, we learned that as long as you put your unapologetically, raw vision out first, the rest will follow. So many people were moved by our vision...and we had barely begun.
4

The Pre-production Momentum

By month three into pre-production, we had found 80% of our crew and were well underway to casting our actors. Our main character was a gender non-binary, Vietnamese person. So we casted gender non-binary Vietnamese people. Our supporting role was a Vietnamese mom. So we auditioned Vietnamese moms. The script was so raw that our auditions were filmed with tears and healing joy. Every person who auditioned for Xanh told us: "This role is important to me because it's reflective of my own story." We set a goal to film by the end of September 2016.
5

Principle Photography

Our director, Sal, wanted us to bring their family's 150 lbs altar into the middle of a field. CK, our lead actor had never acted before in their life. Thu Pham, our supporting role, and actual Vietnamese mother, learned about the LGBTQ community as she went along. After finishing the first weekend shoot, we had to find a new gaffer in less than five days.

Nothing felt impossible. Our production was invincible and everything kept falling into place even through the challenges. It felt like everyone was united by the vision and we were all determined to make it happen.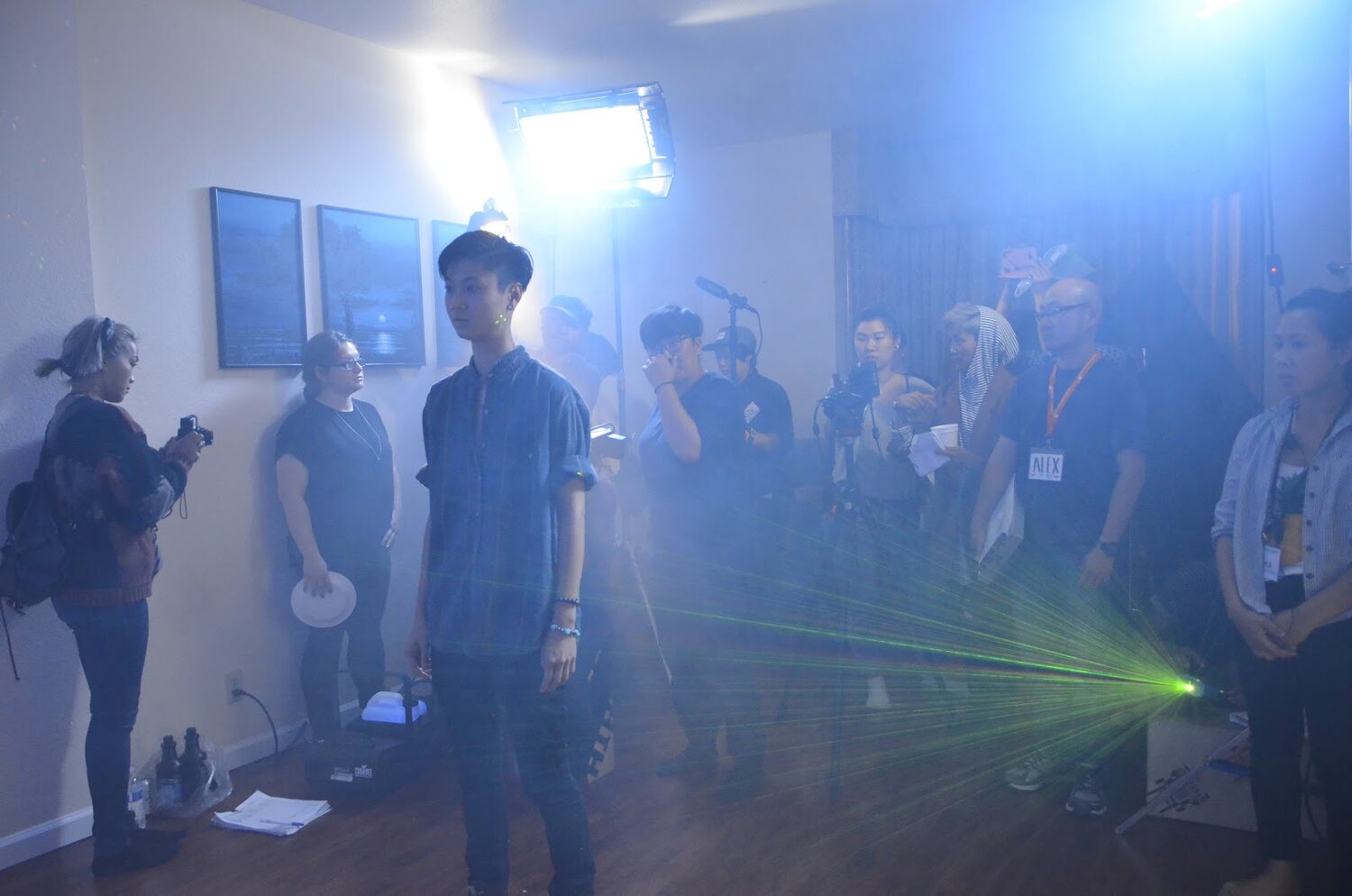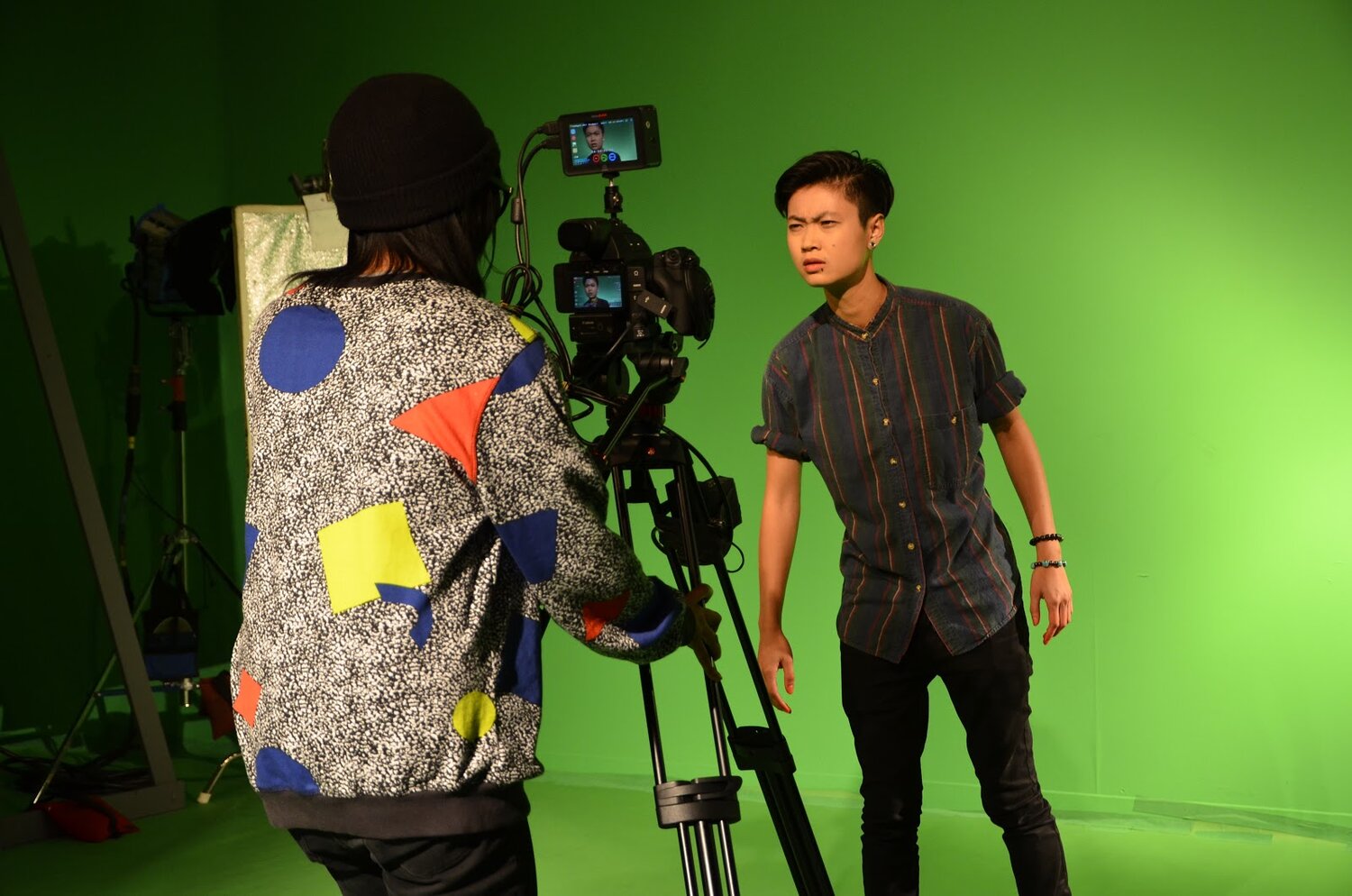 6

Creating Our Own Screenings

I can count the number of film festivals we were accepted to on my hands. It was disappointing and discouraging to feel like the film festivals didn't want to showcase a story like ours. But the more positive feedback we received from our audience, the more we realized we needed to take things into our own hands. We started traveling the country to make sure our film still got out to our audiences. We started in Oakland and made our way to New York and then Los Angeles.
7

SunKissed Productions

While I wish we could've shared this video with the world sooner, the process of sharing something so raw, it takes empowerment, but also self-doubt, and blah blah blah.

Our team now consists of Tracy Nguyen, Sal Tran, and Vivian Liang. You can find us at our website. If you'd like to work with us, please email sunkissedpr@gmail.com.
Enjoy, please leave your thoughts and love.
With much ,
Tracy